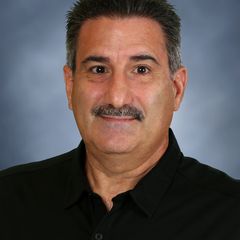 Lifelong resident of Norwalk
29 year resident of West Norwalk
35 years' experience in business management in a customer service business
14 years overseeing and developing a family owned business, Bondi Realty Group
Founder and President of Reggie's Pet Project a 501c3 organization
Manager of budgets and inventory to ensure profitability of my businesses.
Leadership roles in Volunteer organizations include:
Rallye for Pancreatic Cancer
Chairman of Norwalk Historical Commission
Contributor to the Norwalk Museum through historical collections and Property management
Chairman of the Sheffield Island Lighthouse and restoration committee
Chairman of the Norwalk Seaport Associations Oyster Festival Operations Committee
Chairman of Celebrate the Past
Board member Habitat for Humanity
Norwalk Arts Commission volunteer
Committee Chair for the Nor'easters metal detector club
PAL volunteer
Volunteer Firefighter
Awards include:
Channel 12 "Hometown Hero"
Certificate of Recognition for the Oyster Festival Chairman's award
Certificate of Recognition for Oyster Festival
Oyster Shell award for five years Oyster festival Committee Chair
Norwalk Seaport Association "Giving Hand" award
Norwalk Seaport Association Presidents Award
City of Norwalk Certificate of Appreciation for Celebrate the Past
Wife Betty and two children Guy and Michael
Granddaughter Mia, Grandson Guy
The Bondi family has always been involved in the community through elected positions (Currently the Constable of Norwalk) or their volunteer efforts. Reaching out to my community with experience and getting involved.